European Solidarity Corps
Since 2013, Agapedia has been a recognized organization of the EU program European Solidarity Corps (earlier: European Voluntary Service). Young Europeans can contribute their ideas to the Children's Center Esslingen for up to a year and gain valuable experience in the work of an NGO.
We would like to say a big thank you to JUGEND IN ACTION! he volunteers from other European countries are an immense inspiration for the young Agapedia visitors. After all, many of the children who visit the center every day come from migrant families. They learn that cultural diversity is something beautiful and get a glimpse at life in other European countries.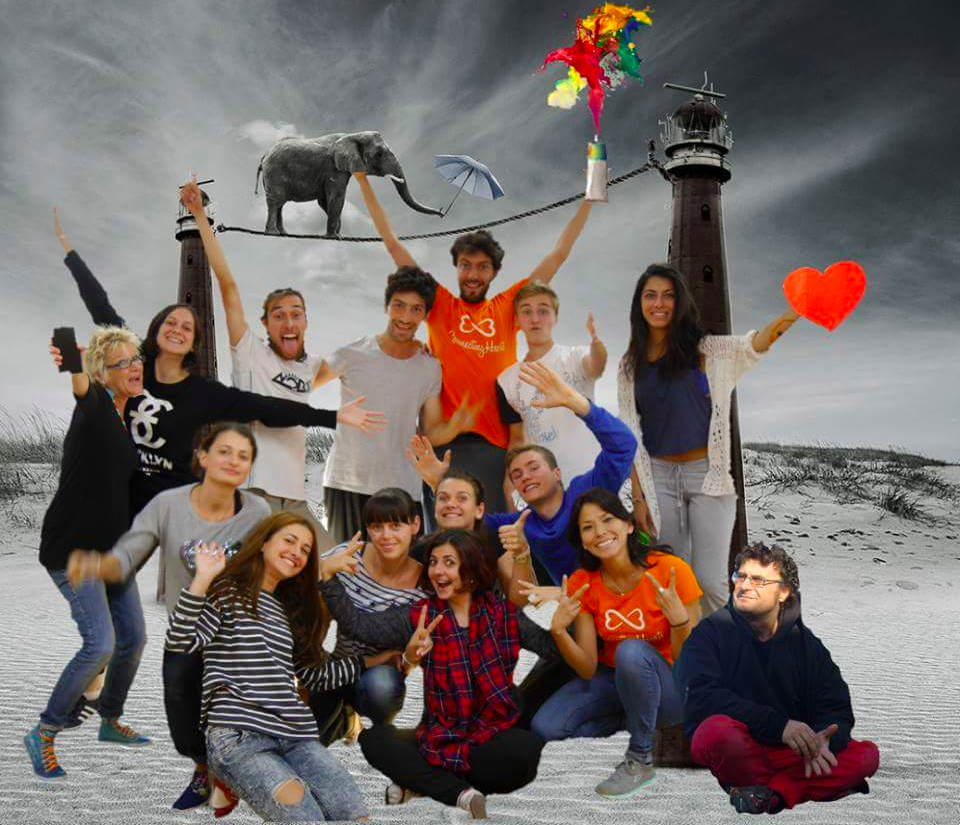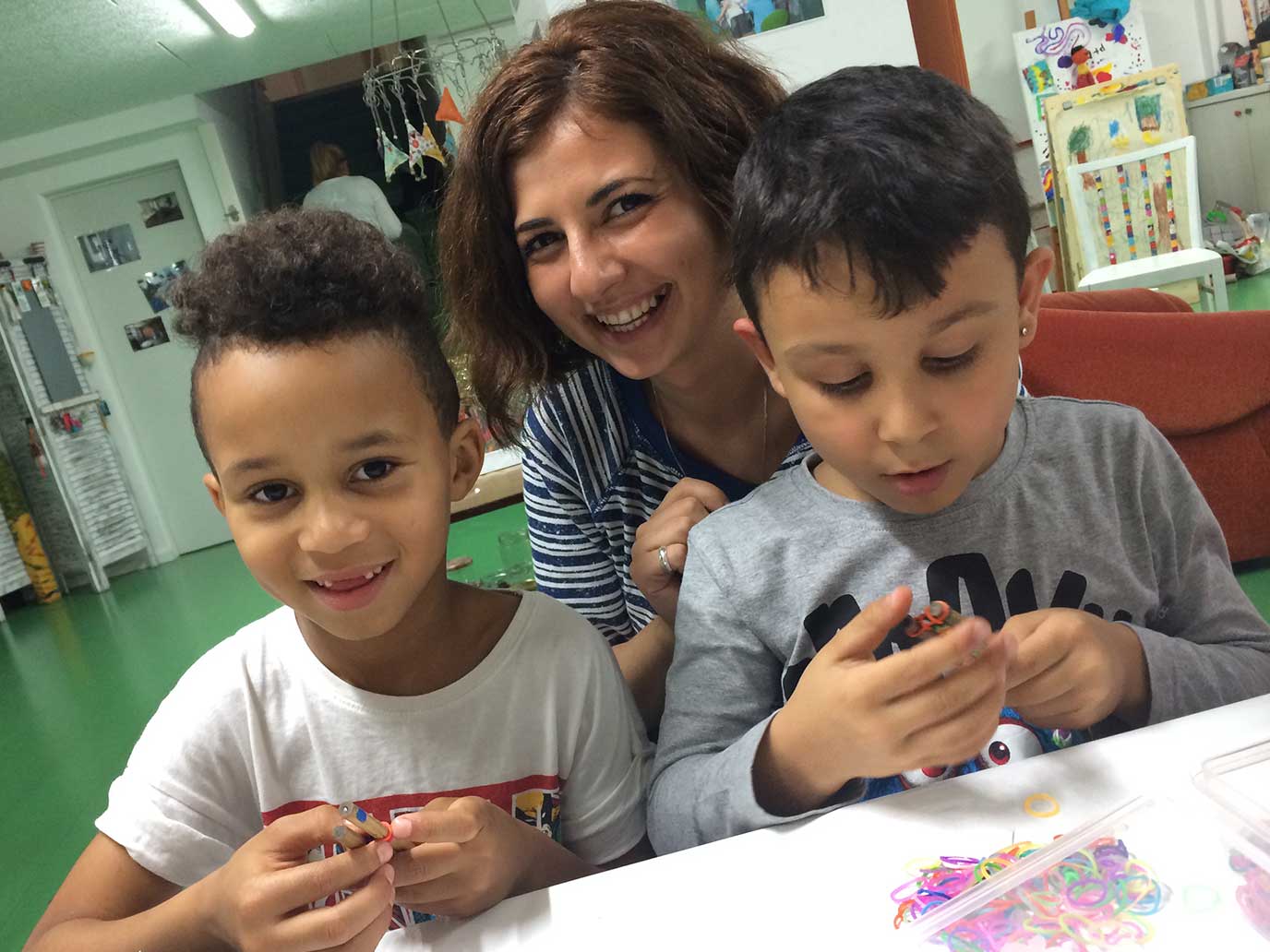 Being a Volunteer
What does volunteer service mean to us? It means being a year away from homeland. A year of self-development and self-realization, everything is in flux. But for a year we are constantly confronted with fears and stereotypes. We could extend this list forever. Reading stories from other volunteers is one thing, feeling and experiencing them yourself is quite another. This year seems so infinite, infinitely full of people, new friends, lots of travel. Simply unforgettably beautiful, already today. So many new impressions and opportunities: from project work to creative design with the children to the intensive further training seminars of the European Voluntary Service. Our perspectives have already expanded incredibly. Thanks!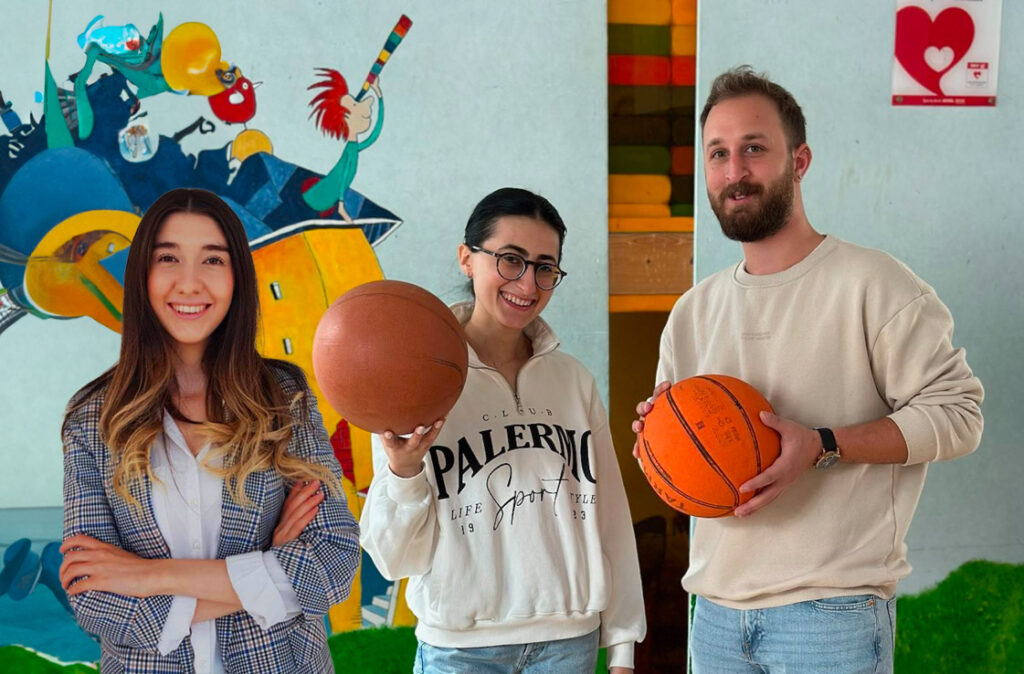 A warm welcome to our new volunteers! Anna comes from Armenia and has been at the Esslingen Children's Center since September 2023. She enjoys sports and is looking forward to playing soccer and basketball with the children from very different countries and cultures, encouraging them and giving them a positive influence. Her language skills in Armenian, Russian, English and German are a great help for us and our Ukrainian refugee children! Kaan from Turkey has also been part of the Esslingen team since October. Kaan grew up as a child in Germany before returning to Turkey with his family. He also inspires the kids with basketball and soccer and uses his manual skills in everyday life. Zeynep also comes from Turkey and has been working at the K19 Children's Center in Geislingen since October. She studied law and is interested in immigration law. She facilitates communication with the Turkish children who come to the center. She enjoys traveling, reading and watching movies. We are delighted that the three of them are at Agapedia and thank them for the time and love they invest in the children!
Also this year two volunteers enrich the Agapedia team in Esslingen. In October 2022, we welcomed Koray Koca from Turkey to the children's center. With his passion for sports and music, he is just right with us! He is already looking forward to implementing a small music project with the children. In January 2023 Mikel Dauti came from Albania. He has studied Slavic languages and is therefore a great help to us, especially for the children from Ukraine. He is also enthusiastic about sports and loves to get involved with the children's lives.
At the K19 Children's Center in Geislingen we also have a new volunteer: Aleyna from Turkey is supporting our team this year, she studied German and loves to travel, read books and work with the children. We thank the three of them for their inspiration and time they invest in the children of Agapedia!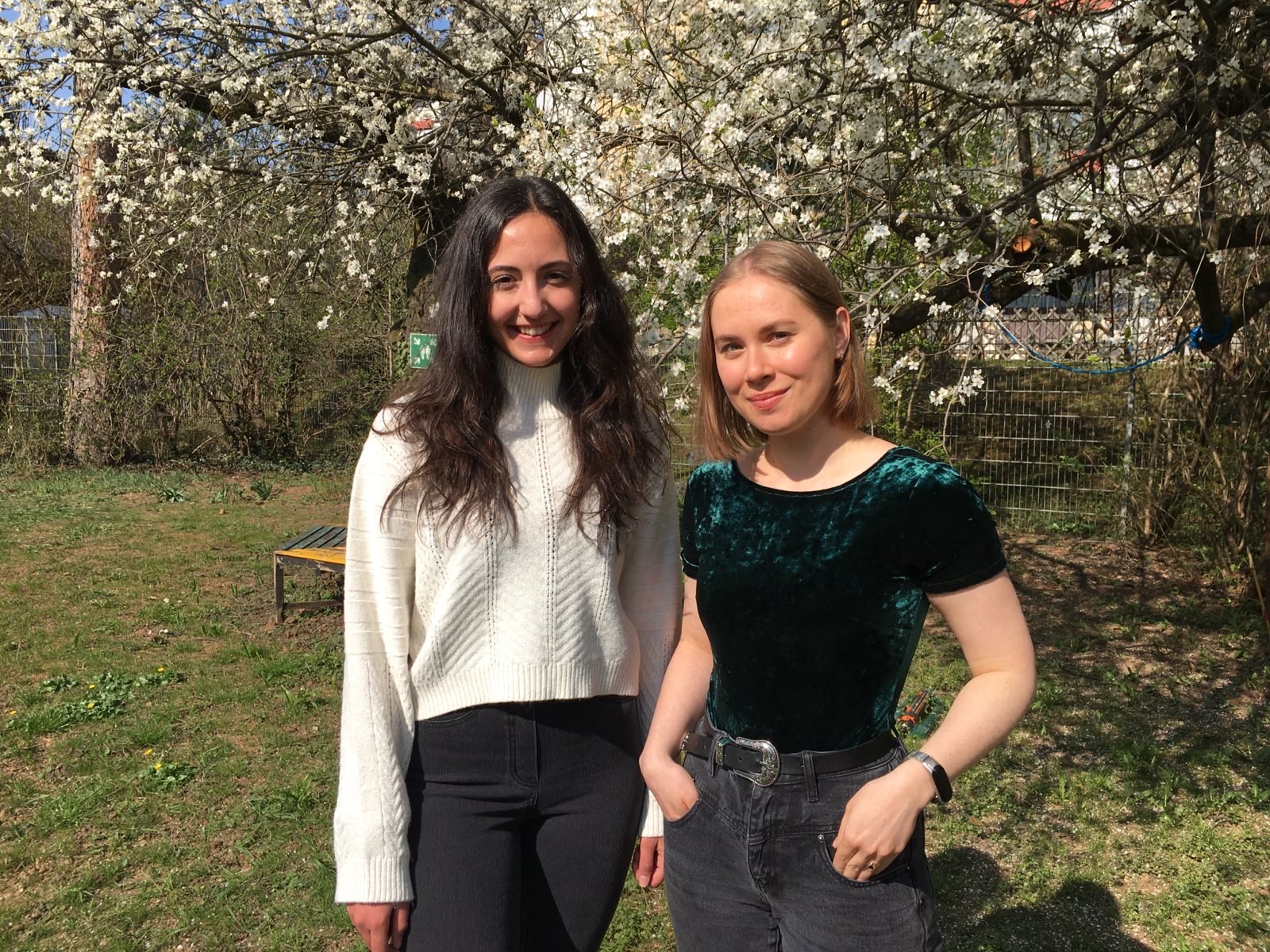 We are very pleased to be able to welcome two new volunteers to the children's center in Esslingen again this year! Sofya is from Russia and has been with Agapedia since October 2021. She is a teacher in the subjects German and English and enriches our team with her experience with children and leisure time. She likes to be outside and is looking forward to starting a vegetable project with the Agapedia Kids in the garden. In March 2022, Aybegüm was finally allowed to enter the country from Turkey and completes the team for this year! With her enthusiasm for sport, music, dancing and theatre, she is exactly right with us in the children's center.
Thank you both for the time and love you put into the children of Agapedia!
Our new volunteers are here! We warmly welcome Florian Specht, who will support our Esslinger team for a year as a federal volunteer. As a child, he used to go to the old Esslinger children's center every afternoon for many years and knows our "Agapedia family" very well! Now he can share his experiences from that time with the new generation of children and is still in top form in the circus disciplines!
Osman from Turkey is actually a mechanical engineer, but has a great pedagogical touch with our kids and is a great contact person, especially for our Turkish children! And last but not least, we are very happy about Mariam from Georgia, who has lived as an orphan in our local children and youth center for the last two years. She is very creative and artistic and can sew amazing things! When dealing with the children, she strengthens the girls in particular and helps them to trust themselves and try new things!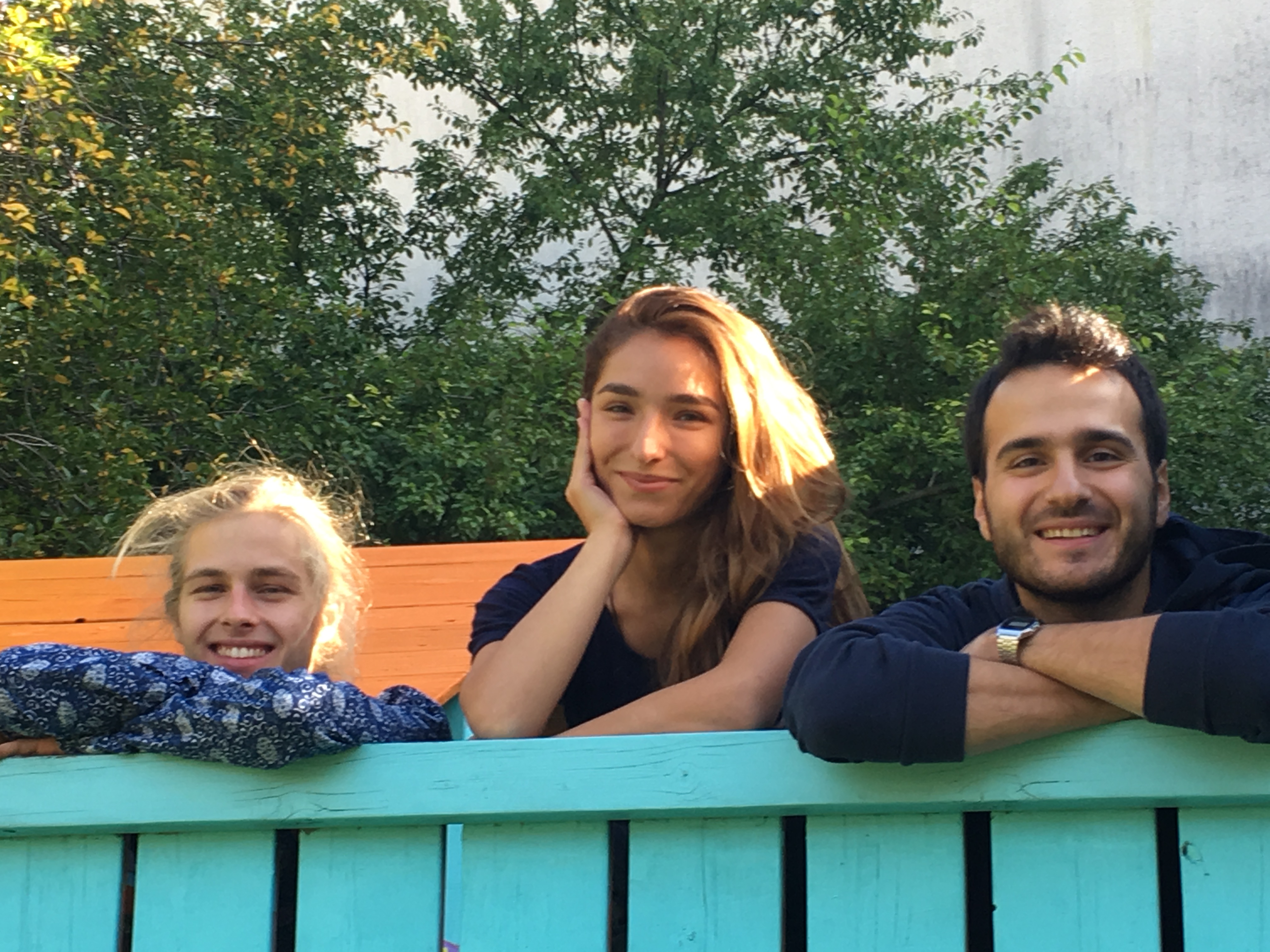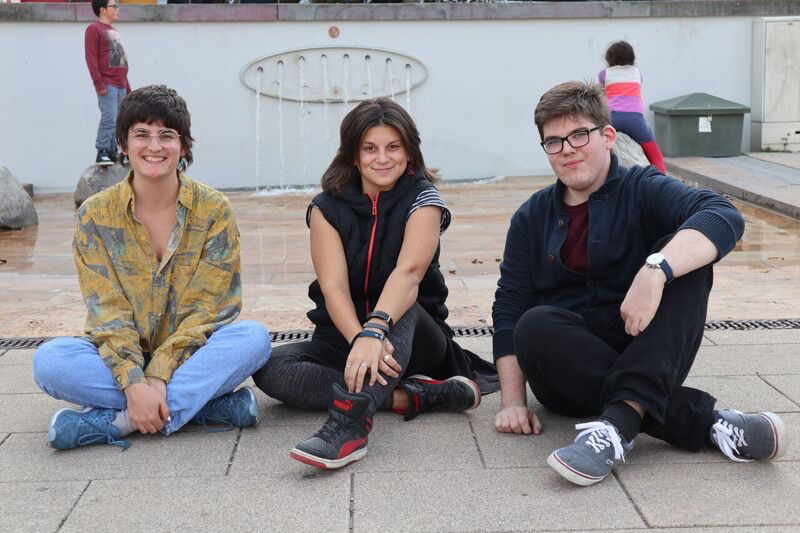 A new EVS team joined us in September of 2018! As a child, Samira from Norway visited our old Children's Center in Esslingen almost every day, and she still remembers some of the circus tricks. We are happy to have her back as an adult in our Agapedia family and see her share her knowledge with the children in her own good-natured way. Tamás is from Hungary, and a gifted pianist! Before pursuing his career as a world-famous composer of film scores, he is giving us this year to inspire children with music. Yana from Bulgarialived in the assisted living program of Agapedia in Sofia for the past ten years. So she has already been part of our family for a long time, and we are glad to have her here and have her share her passion for dance, sports, and music.
From October 2017 to August 2018, three very talented young women stayed with us: Inna from Russiawowed us with her many artistic talents. She has practiced dancing, clowning, acrobatics, and crafting with the children. Shoghik from Armenia was our sunshine! With her boundless energy, she sparked the children's interest for sports and games. Sophie from America used her organizational talent to support our office. She carefully prepared and held her sports and English workshops.
We thank all three of them for the time and love they gave the Agapedia team and, most importantly, the children.
After completing the paperwork, we are happy to welcome our new EVS volunteers: Irakli Khantadze from Georgia, Loukia Chaidemenaki from Greece, and Varvara Markova from Lithuania. They will spend one year in the Children's Center Esslingen, where each of them will enrich our everyday work with their skills, time, and energy. We would like to invite all of you to pay us a visit and get to know our multicultural Agapedia family.
Until October of 2016, Elena León from Spain, Chiara Trabaldo from Italy, and Aslihan Cakir from Turkey will rock our Agapedia world with their creative workshops, innovative ideas, and their love of life.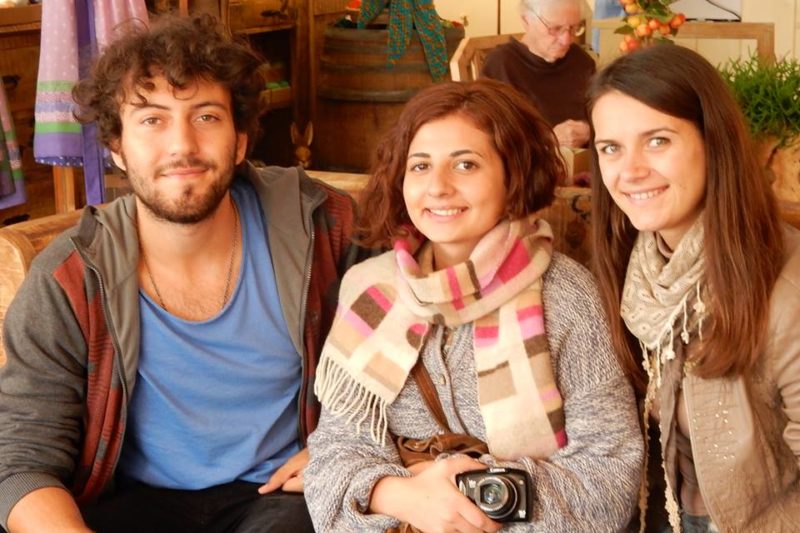 In October of 2015, we said goodbye to Dogukan from Turkey, Khatia from Georgia, and Iryna from Ukraine. Thank you for your great work! They were the second wave of EVSs and an invaluable asset to the Children's Center. Their involvement in the three-week ArtCamp stood out in particular. They also held workshops in playing the guitar, keyboard, soccer, and learning English. What's more, artists from Georgia and Turkey followed their invitations and supported us! The summer vacation program was funded by the Kinderland foundation.